С момента выхода джейлбрейка для iOS 10 в декабре прошлого года в Cydia появилось множество новых твиков с удивительным функционалом, а ряд уже существовавших твиков был обновлен с целью поддержки новейших версий программного обеспечения, доступных для джейлбрейка.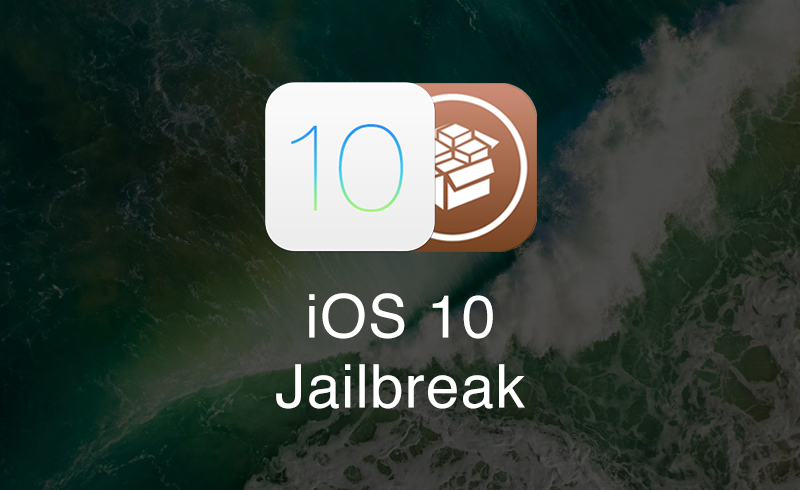 Приведенный список содержит более 200 джейлбрейк-твиков и приложений, работа которых была протестирована на iOS 10 – iOS 10.2:
Substrate Safe Mode
AppSync Unified
3D Touch to Clear Notifications
Action Menu
Activate Command
Activate Link
Activator
AdaptativeKeyboard
AdvancedSettings8
AlertClose
Alkaline
AlwaysFirstSwipe
App Admin
App Language Switcher
AppInfo
Apps Manager
Appster
AquaBoard (iOS 9/8)
Assistant+
AutoBrightness
BarMagnet
Barrel
Bars
BatteryLife
BatteryPeek
BDaySpotify 2
betterFiveColumnHomescreen
betterFiveIconDock
BioProtect
Bloard
BlurryBadges
BlurryLaunch
BounceNotify8
BTstack
CacheClearer
Callbar
CallConnect
Cask
CCLowPower
CellularUsageOrder
Change 4G to LTE
ChargePulse
Circa
CircleIcons
ClassicDock
CleanSheets 2
ColorBadges
Cream 2
Creamless
Cuttlefish
CycleBluetooth
CyDelete8
Cylinder
Date in Statusbar
DeleteForever
DetailedBatteryUsage
Dim
DisableVoiceControl 8
Disclose
Disk Pie
Docker
DockShift
DoubleCut
DylibSearch
Emoji10
EmojiAttributes
Evanesco
exKey
f.lux
FastLoading
Filza File Manager
Flex 3
FlipControlCenter
ForceInPicture
FrontCamUnMirror
Ghosty
GIFViewer
GlowBadge
GlowDock
HapticFeedBack
HideLabels10
HideSettingsSearch
iCleaner Pro
Icon Renamer
IconSupport
iFile
iKeywi 3
ImageBoard
iOS Terminal
iTransmission 4
Keyboard Accio
KeyShortCut Pro
LastApp
libstatusbar
Lithium Ion
LocationFaker9
LockHTML4
Memento
Mikoto
Minimal Hosts Blocker
Minimal HUD
MinimalisticUI
Molar
Moveable9
MTerminal
MultiAction
MultiIconMover +
NetworkList
NoBlur
NoCarrier
NoKeyPop
NoLiveClock
NoMotion
NoPageDots7
NoSlowAnimations
Notate
NoTodayView (iOS 10)
NoTrackpadDelay
NoVoiceMail
NoVolumeHUD
NtSpeed
PalBreak
PhotoSize
Platinum
PM, really?
Power Tap
PowerDown
PreferenceLoader
PreferenceOrganizer 2
PressUnlock
QuickDo
QuickShuffleRepeat
QuickSwipe
redeb
RePower
ResetAllKiller
RocketBootstrap
RoundDock
RouterFaker
Safari Full URL
SafariFullScreenScrolling
Sentinel
Shy Page Dots
SimulateTouch
Skrollerz
Sleek'n'Bouncy
SmoothCursor
SmoothPop
Snapper 2
Snoverlay
Splitify
Springy
SprintBoard
StatusModifier
StatusVol 2
StatusvolX
StillHere
Substrate Fix
SwipeExpander
SwipeSelection
SwipeSelection Pro
SwitcherTweak Pro
Tage
TapTapFlip
TetherMe for iOS 9 & 8
TinyPlayer Pro
Touchr
TranslucentCydia
TransparentDock
Tweak Count 2
UnBold
Unicode Faces
Upscale
Wallmart
wGet
WGradRemover
WhiteTerminal
Whoozit
Whoozit Pro
WiCarrier
WiFi – The Strongest Link
WiFi Booster
Wifi Passwords
WiJoin
WinterBoard
xCon
XPasscode
ZW1T
Flame
NudeKeys
TimeUntilAlarm
20 Second Lockscreen
Apex 2 (iOS 7,8,9)
AudioRecorder2 (iOS 8 & 9)
BadgeCleaner
BioLockdown
Boxy 3
CameraTweak 4
Cistem Aperio
Edge
FolderEnhancer
HandyKey
NoSpot
Palert
PullToRespring
Safari Downloader+
SimpleNC
Speak Notification
Speed Intensifier
Swipe Home
TypeStatus 2 (iOS 7 – 9)
CrashReporter
Eclipse 4
Sonus
Harbor
HotDog
TinyBar
AdBlocker 2 (iOS 8+9)
AdBlockerNetworks
InstaVolume
Action Menu Plus Pack
AdidasReconfirmed
afc2add
AirSpeaker
akAuto3G
Anilaunch
Peek a Boo
AnotherLockKeyboard
Anywhere!
KillBackground10
Aeternum Hives 10
OTADisabler
CustomFolderIcons
Photo Tools
AutoTouch
Этот список заслуживает доверия, так как работа приложений была протестирована на iOS 10 – iOS 10.2. Очень важно избегать установки твиков, не поддерживающих iOS 10, во избежание возникновения проблем и, как следствие, необходимости восстанавливать оригинальную прошивку с потерей джейлбрейка.
Также сверяйтесь с этим списком твиков работающих с iOS 10 — iOS 10.2.
А если вы еще не сделали дежейлбрейк, то предлагаем воспользоваться инструкцией:
И ознакомиться со списком лучших твиков для iOS 10.2